Custom-build for everyone
Paillard horse trucks are renowned for their beauty, their coziness and their extreme solidity.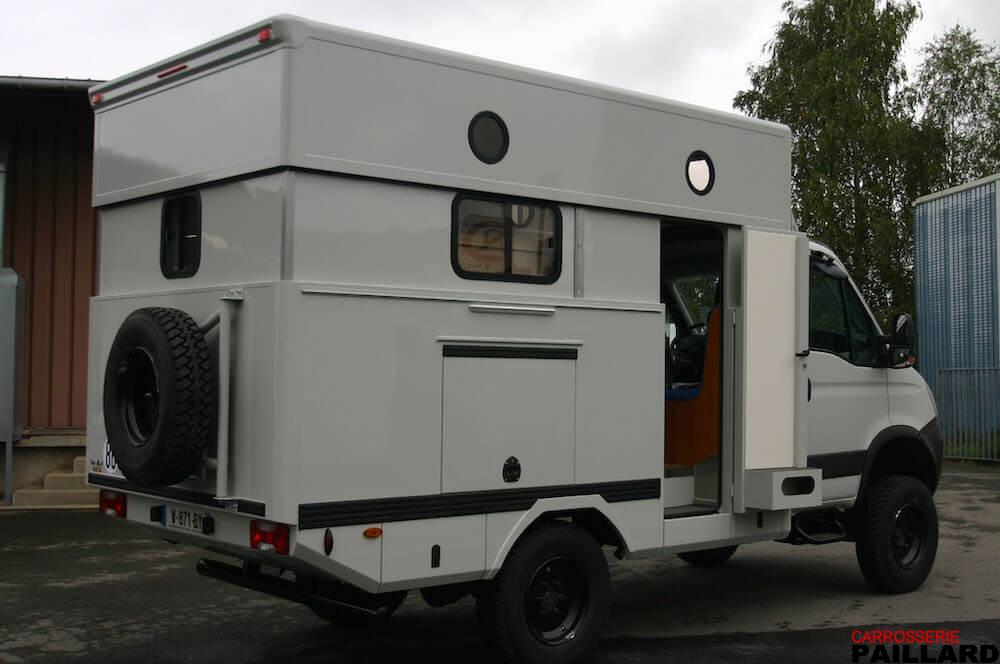 Your motorhome truck 'à la carte'
We create your motorhome from a new or used truck chassis according to your specifications and your budget.

Relaxing space
The living area is nothing other than your second home. Reflection of your desires, giving you a sense of well-being,… of being at home.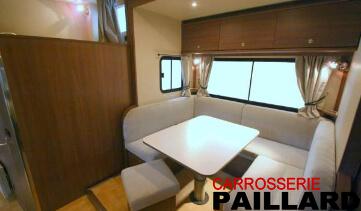 Kitchen space
Opposite the table is the kitchen, with a furniture at your colors, custom made in materials or veneers of high quality following your desires.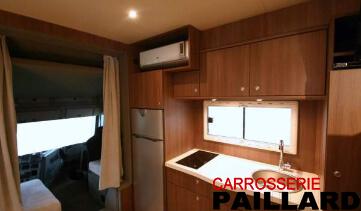 Bathroom space
Everything is tailor-made: the capacity of fresh water and waste water, a shower separate from toilet area and a spacious area to dress yourself.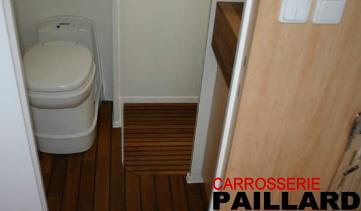 Bedroom space
Various embodiments are possible: fixed chamber with door leading to the lounge, suspended bed alcove or sleeping positions in the extension over the cabin.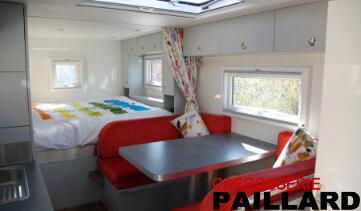 Paillard makes available his engineering capability and his high level know-how in manufacturing horsebox trucks and motorhome trucks for carefully studying your project and for meeting your specific requirements.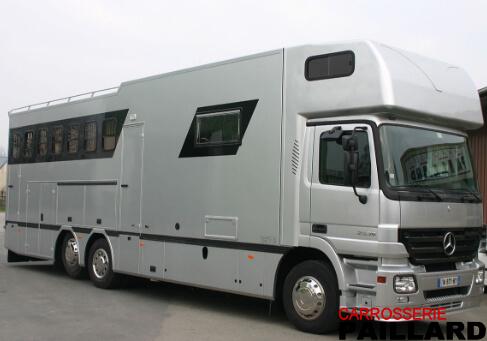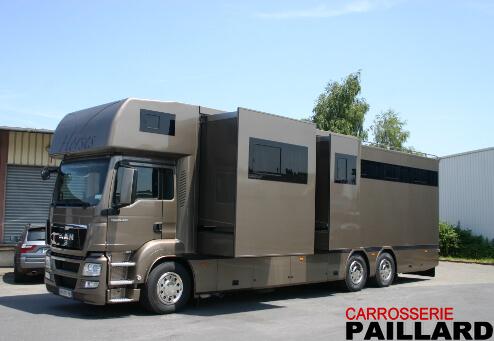 Design and build handmade custom-built heavy lorries to transport horses and their riders safely and with all comfort.