We are the specialist of bespoke motorhome trucks with high-end fittings
Try a truck for your camping car!
Our main activity is the construction and the coachwork of atypical trucks such as camper trucks.
We create your motorhome from a new or used truck chassis according to your specifications and your budget.
To take advantage of spacious areas, we offer lateral pop out hydraulic extensions and we are able to realize any type of truck conversion for all kind of usage.
A team of skilled professionals is at your disposal to give you specific advice and make top products.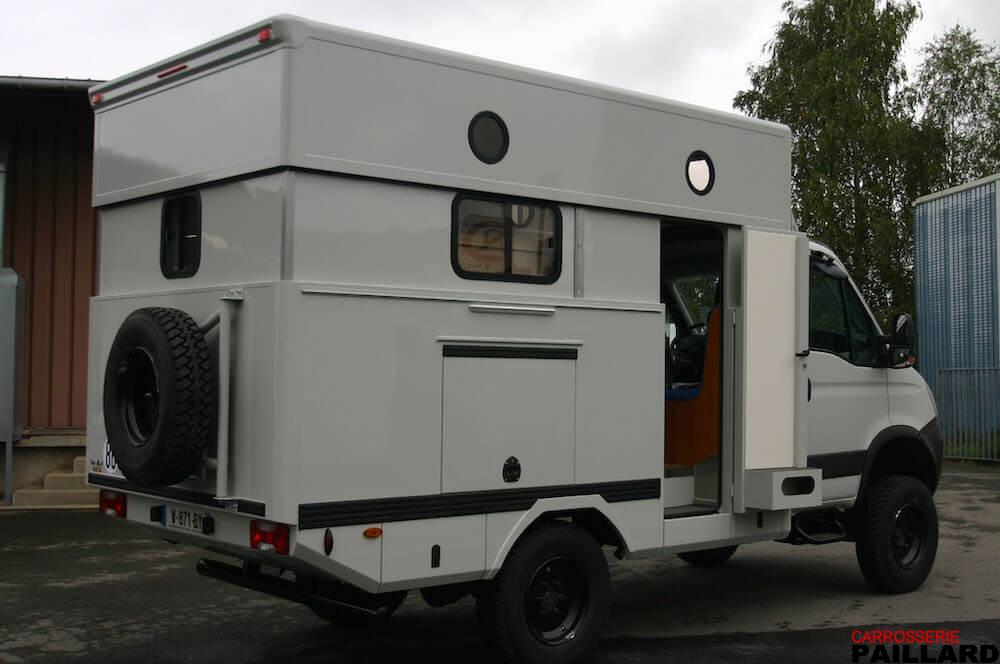 We strive to bring you the best technical solutions, high quality appliances and of course the best services.
Our great strengths are :
concern for customer satisfaction
the will to innovate in order to best meet the most diverse requirements
a perfect match between your needs and skills of our craftsmen.
With Paillard, invest in a 'luxury' motorhome for total freedom!
Paillard makes available his engineering capability and his high level know-how in manufacturing horsebox trucks and motorhome trucks for carefully studying your project and for meeting your specific requirements.